Available inside and outside near the library building.
WiFi Network = SpencerLib-patron
Password = SpencerLibrary
Charitable Needs / Prouty Fund
Financial Education Resources
Families with young children can access a variety of services through Worcester Community Action Council (WCAC) programs designed to link parents to community resources, to advocate for parent needs and address gaps in services, and to offer quality childcare and educational opportunities for infants through age 5, through Early Head Start and Head Start.
Massachusetts General Hospital Clay Center for Young Healthy Minds
The Clay Center for Young Healthy Minds at Massachusetts General Hospital is a free, practical, online educational resource dedicated to promoting and supporting the mental, emotional, and behavioral well-being of children, teens, and young adults.
This site has videos, articles and resources geared to adults who care about children and young adults mental health issues.
English as a Second Language (ESL)
The office of Literacy Volunteers of South Central Mass is now OPEN! If you have any questions please reach out to us at anytime. Contact emails: info@lvscm.org or Literacy@lvscm.org
There are many online resources available here.
Individual, one-on-one tutoring has resumed. Literacy Volunteers of South Central Massachusetts (Located in Southbridge) provides FREE individual, one-on-one, tutoring. You and a tutor schedule a convenient place to meet. In addition to one-to-one tutoring, there is a Literacy Cafe at the Jacob Edwards Library, 236 Main Street, Southbridge, MA 01550 Literacy Café (a drop-in English language conversation group) Mondays, 6:00 p.m. – 7:30 p.m  Thursdays, 6:00 p.m. – 7:30 p.m.
Literacy Volunteers of Greater Worcester
Individual, one-on-one tutoring has resumed.
Call Worcester Public Library: 508-754-8056 ext. 1 
Resources for Students
Food Stamps (SNAP) & Pantry
(SUPPLEMENTAL NUTRITION ASSISTANCE PROGRAM)
Need help buying healthy food? To get SNAP, you must be low-income and be a U.S. citizen or legal noncitizen (restrictions apply). Eligibility for SNAP benefits depends on financial and nonfinancial criteria. Find out if you are eligible and apply here. Scroll down the page.
MASSCAP Member Community Action Agencies (CAAs) provides a range of programs to help Massachusetts individuals and families across the state. People often come to Worcester Community Action Council (WCAC) to apply for one program – for instance, to enroll their child in Head Start or to receive Fuel Assistance to stay warm in winter. Most qualify for more, but don't know it! 
Mary Queen of the Rosary Food Pantry
Address: 60 Maple St. Spencer, MA 01562
Hours may change due to season and holidays.
Doors open at 8:00 am. Registration begins at 9:30 am. Clients must arrive before 11:00 am in order to be served that day. Unless there is an emergency situation, clients are expected to come only ONCE / month for food. Clients may come weekly to get bread and pastry. There is no need to take a number; tell a volunteer what you need.
Food pantry is open 1 evening / month for men and women who WORK FULL-TIME. This is NOT an alternative serving time. Pick up must be between 4:30 pm and 6:00 pm. Call the pantry for more information 508-885-3111 ext 110 or check the Mary Queen of the Rosary website.
All Clients
You are expected to read the notices on the bulletin board each visit to the Food Pantry. 

You MUST supply your own bags. Please bring additional plastic bags. If you are able, help others at the pantry that need assistance. 

We NEED your help and cooperation.

We are an all-volunteer staff and as such, we do not have the capacity to make deliveries. If you can get to the pantry, but need a ride home, we will make arrangements.

The volunteers at the pantry lift and move at least 200 tons of food a year. 
Stormy Weather
Please remember that the Pantry is NOT open WHEN school is cancelled due to the weather.
Fuel, Transitional & Legal Assistance
Common Ground Land Trust, Inc. is an all-volunteer, private non-profit organization dedicated to open space protection in the towns of Spencer and Leicester, MA find many places to walk, bike and hike in Spencer and Leicester.
Last Green Valley events (many are free),  located in Central MA and Eastern CT. Events are available for adults,
Registry of Motor Vehicles
Visit the RMV's Online Service Center for over 30 transactions that can be completed online and skip the trip to the RMV. If you need to visit the RMV, Get Ready Online first.
Senior Citizens Resources
This is a quick 12-question screen to help you better understand your risk for falling.
Calcium Bone Health Calculator
Guideline for 50 years and older is 1200 mg per day. You might try tracking a day to help you understand your intake. The recommendation is to attempt most calcium via foods and to supplement as needed. Also, plant based milk is considered a supplemental source of calcium.
.
.
The Dementia Action Alliance recently released a comprehensive resource called "Pathways to Wellbeing with Dementia: A Manual of Help, Hope and Inspiration" which offers essential information about living well with dementia by people living with dementia, care partners and leading dementia specialists. This in-depth how-to manual provides essential information about living with dementia from 48 people living with dementia, care partners, and leading dementia specialists. The manual is written primarily for the person living with dementia. It is also useful to a much wider audience, including care partners, family, friends, neighbors, advocates, community supporters, faith groups, service providers, healthcare practitioners, policymakers, researchers,
and academics.
"Print disabled:" Blind, Visually Impaired or Dyslexic Services  
For people who are "print disabled," that is, blind, visually impaired or dyslexic, the Perkins School for the Blind offers a Braille and Talking Book Library. The Library provides free public library services for anyone who needs them. This service is free of charge to registered patrons. 
In addition to over 75,000 digital and Talking Book Player titles, 20,000 braille titles, 100 audio and braille magazines, and 12,000 large print books, the Library offers audio-described VHS and DVD movies, downloadable books and magazines, a braille awareness kit, museum passes, and instructional music materials. Perkins has a reference librarian available to answer your research questions. Materials are also available in over 60 languages.
Through Newsline™ you can listen to the newspaper, magazines, TV listings, and job announcements over the telephone, online, downloaded to an approved portable device, or via email.
The Massachusetts Board of Library Commissioners and the Perkins School for the Blind provide funding. Books and equipment are provided to us through our partnership with the National Library Service for the Blind and Print Disabled of the Library of Congress. Funds are also appropriated by Congress for "Free Matter for the Blind" mailing classification.
Contact:
Perkins School for the Blind
175 North Beacon Street
Watertown, MA 02472
Phone, 617-924-3434
Email: Info@Perkins.org
The Worcester Talking Book Library provides free services to Massachusetts residents of any age who are unable to read traditional print materials due to a visual or physical disability. 
The Worcester Talking Book Library has access to more than 1.2 million volumes of material, including digital books, large type, described videos, braille, and 100 magazine titles in recorded and braille format. They also provide a variety of music materials in braille, audio, and large print formats through the National Library Service for the Blind and Print Disabled. 
Membership includes an easy-to-use audio player for books. Alternatively, patrons may download books to their tablet or phone using the BARD (Braille and Audio Reading Download) app. Check out this YouTube video describing the services. Worcester Talking Book Library application. New Talking Book Library Pamphlet 2022.
Contact:
Worcester Public Library
3 Salem Square, Worcester, MA 01608-2015
1-800-762-0085 (In State) or 508-799-1730
Email: talkbook@mywpl.org
*File of Life *Fuel Assistance  *Healthcare Proxy  *SNAP (food stamps)  *HIPAA Release Forms *MassHealth Info and forms  *Homestead Act  *Mass Health Buy In  *TriValley Elder Services  *Help with Medicare  *SCM Elderbus  *S.H.I.N.E. (Serving the Health Info Needs of Elders)  *Prescription Advantage
Meals on Wheels
A nutritious meal delivered by a friendly driver is much more than sustenance.  It goes a long way in helping maintain independence.  Meals on Wheels are provided short-term or long-term to homebound elders age 60 and older who are unable to prepare a nutritionally balanced meal for themselves.  Cold evening meals and frozen weekend meals are also available for clients who have no other resources.  Meals are delivered between 10 a.m. and 1 p.m. Monday through Friday, except holidays.
There are no income guidelines for Meals on Wheels and no fee for the service but we do ask for a donation to help to pay for the program.  The suggested donation amount of $3.00 per meal is reflected in a monthly donation statement.  However, we never deny anyone a meal if they can't afford to donate.
Meals on Wheels is located at Howe Village Housing Authority. Call to sign up: 508-885-3904. Meals can be delivered to your home 5 days per week. Call the number listed above for more information, and a reservation for meals.
NOTE: During the COVID-19 Pandemic meals will not be served at Howe Village.
Need help buying healthy food? To get SNAP, you must be low-income and be a U.S. citizen or legal noncitizen (restrictions apply). Eligibility for SNAP benefits depends on financial and nonfinancial criteria. Find out if you are eligible and apply here.  
People often come to Worcester Community Action Council (WCAC) to apply for one program – for instance, to enroll their child in Head Start or to receive Fuel Assistance to stay warm in winter. Most qualify for more, but don't know it! Fill in the short form to learn which of the more than 10 WCAC programs and services might be of help to you and your family. We look forward to connecting with you! A special phone line is available for SNAP Seniors and their assisting persons/organizations: 1-833-712-8027.
Helpful Websites for Senior Citizens
Lots of current website information for seniors.
Online Safety During COVID-19: What Older Adults Need to Know
Lots of helpful information.
  The health insurance that begins at age 65…
  This site has information on getting medical prescription coverage, food assistance and lots more.
22 Senior He
alth Risk Calculators for Healthy Aging 
Lots of info on all topics for information and resources for aging seniors.

Health & You: Seniors & Swimming
Living a quality life in the early stage of dementia is a choice. These resources help empower you to take steps to live well for as long as possible, find the confidence to face challenges ahead, and ensure you have a voice in how you live your best life with dementia.
This organization is dedicated to providing senior living assistance to the elderly. Senior Guidance provides a number of helpful resources and articles on aging, senior care, mental health, dementia, Alzheimer's, care-giving and more.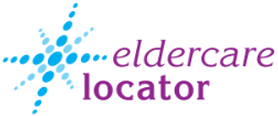 Eldercare Locator is a public service of the U.S. Administration on Aging connecting you to services for older adults and their families.

Reporting Nursing Home Abuse Center
The IRS encourages everyone to use the Tax Withholding Estimator to perform a quick "paycheck checkup."  The Tax Withholding Estimator helps you identify your tax withholding to make sure you have the right amount of tax withheld from your paycheck.
Tax Forms & Help Filing Taxes Online 
See who is going to be on your ballot, what they stand for, compare candidates and more.
General information, election dates and deadlines, ID requirements, eligibility requirements and more.
Many websites to help you with all things related to voting/elections.
More Services at the Library
Library Home Delivery Service (Free home delivery service is available to the home-bound in Spencer. Homebound patrons are able to request books and have items delivered to their homes once a week. For questions call the Library (508-885-7513 x 1).

The Richard Sugden Library, Spencer, collects non-perishable items for the Mary Queen of the Rosary Church Food Pantry.

Eyeglass Donation Center (The library accepts donations of eyeglasses for the Spencer Lions Club).

Chromebooks (Laptops) available for use in the Library.

Quiet Study Room allows up to 6 people. The room is available on a first come first served basis.